Discography
A Visible Length of Light - Solo LP on Cibachrome Editions. Available 4.16.2021
Channelling temperaments of dislocation and wanderlust, filtered through impressions of distinctly American landscapes - coasts, cities, prairie - and the sonic material of everyday experience, defamiliarized by crisis, the New York based composer and multi-instrumentalist, Lea Bertucci, delivers A Visible Length Of Light. Conceived across much of 2020, A Visible Length is the product of real-time reactions to, and reflections upon, the instability of the year, distilled into a series of prescient auditory typographies that shimmer with life and hope. -Bradford Bailey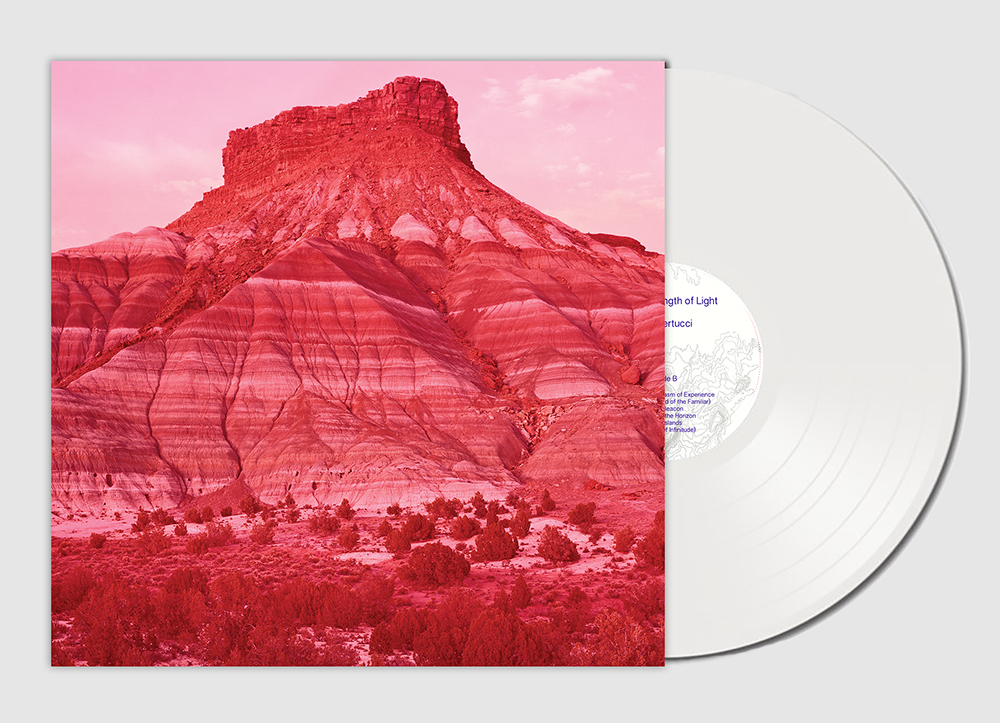 ACOUSTIC SHADOWS | on SA Recordings - out April 15th, 2020.
LP/DL/Sample Library. Available here.
"Vibrant and teeming with life" - Joshua Minsoo Kim, The Wire, March 2020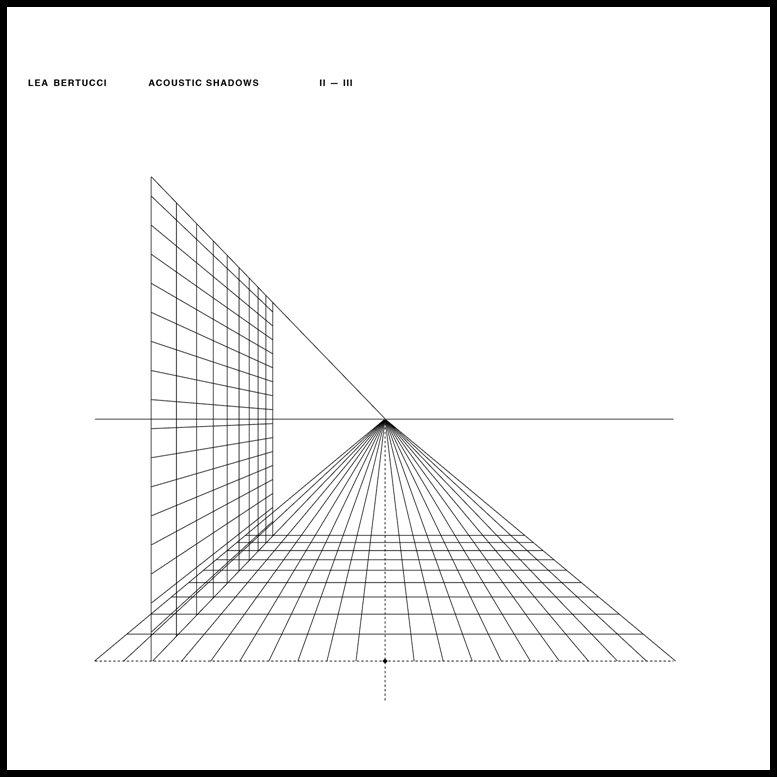 "Acoustic Shadows is a series of musical performances and sound installation that took place inside the enclosed hollow body of the Deutzer Bridge in Koln, Germany, originally recorded in July of 2018. Spanning approximately 440 meters across the Rhine River, the extraordinary acoustics and rich existing sonic architecture of this site acted as a point of departure for a series of site-responsive compositions for acoustic instruments, electronics and resonant space. This record presents two longform works, one for brass octet, the other, percussion trio.
As a special accompaniment to the record, the musical ethos of Acousic Shadows is distilled into a library of samples for brass and percussion instruments that takes advantage of the natural acoustic condition of resonant space (in this case a large former freezer in Tileyard Studios) to create a "third instrument" wherein the sound of the instruments is filtered through the reverberant room. The collection of sounds found in this library are musical and instrumental techniques derived from the same language as Acoustic Shadows, which includes minimal ostinatos, volume swells, and timbral variations through other extended techniques."
PHASE ECLIPSE | AMIRTHA KIDAMBI + LEA BERTUCCI
Out November 14th, 2019 on Astral Spirits | Cassette, DL | available here.
"Phase Eclipse is a clinic in psychedelic shapeshifting from two of today's premier improvisers" -Brad Cohan, Downbeat Magazine Feb 2020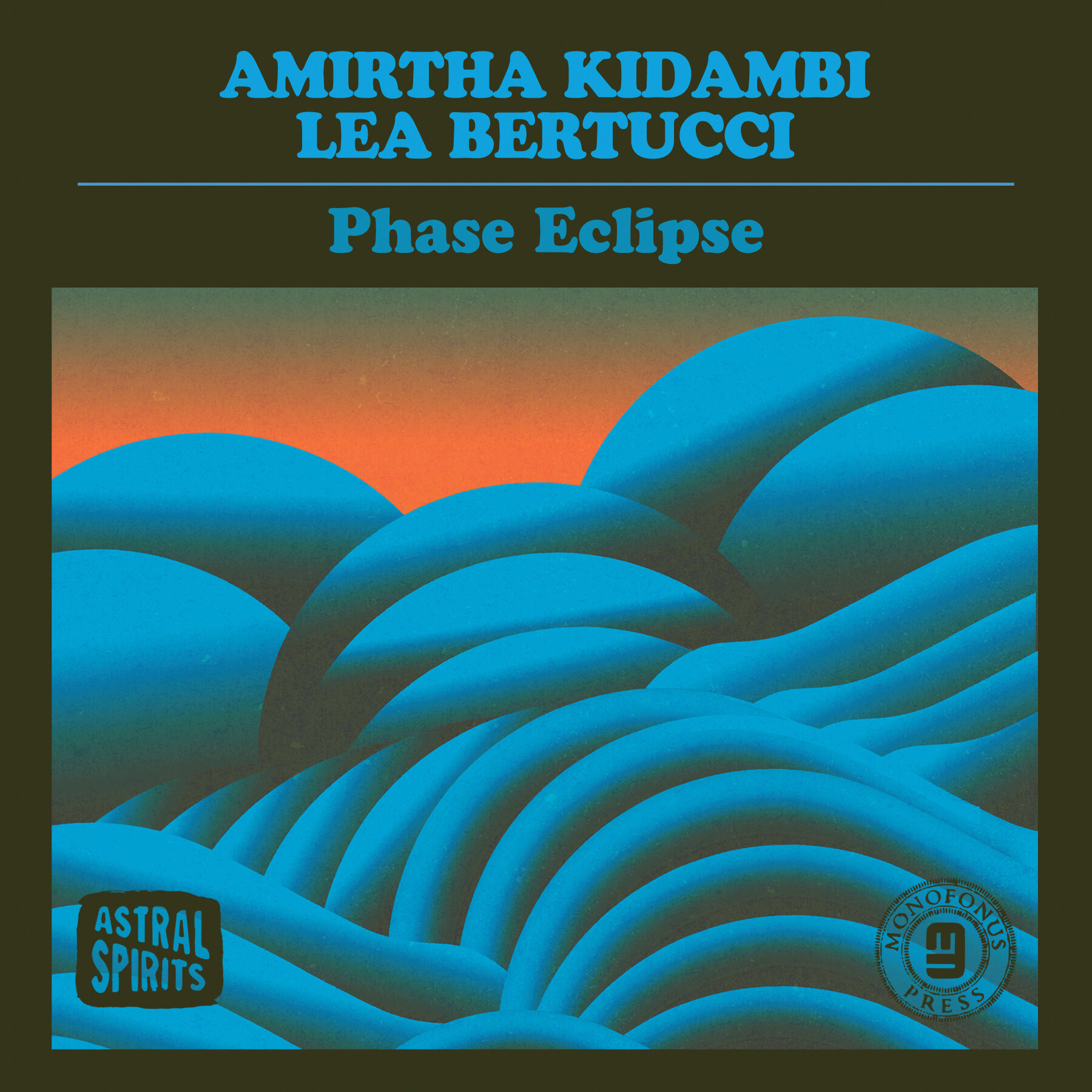 RESONANT FIELD
Out July 19th, 2019 on NNA Tapes | Vinyl, DL | Available here
"What comprises Resonant Field takes place both on our Earthly plane and in a metaphysical area, not beholden to normal rules. The focus here is, of course, on spatial awareness, yet there remains an eerie sense of unbeing, suited for an intuition that the universe wants Bertucci to be playing these exact notes, at this exact location. It is simultaneously chaotic and controlled, a production trying to be unbounded, straining against its masters while causing endless friction." - Eli Schoop, Tiny Mix Tapes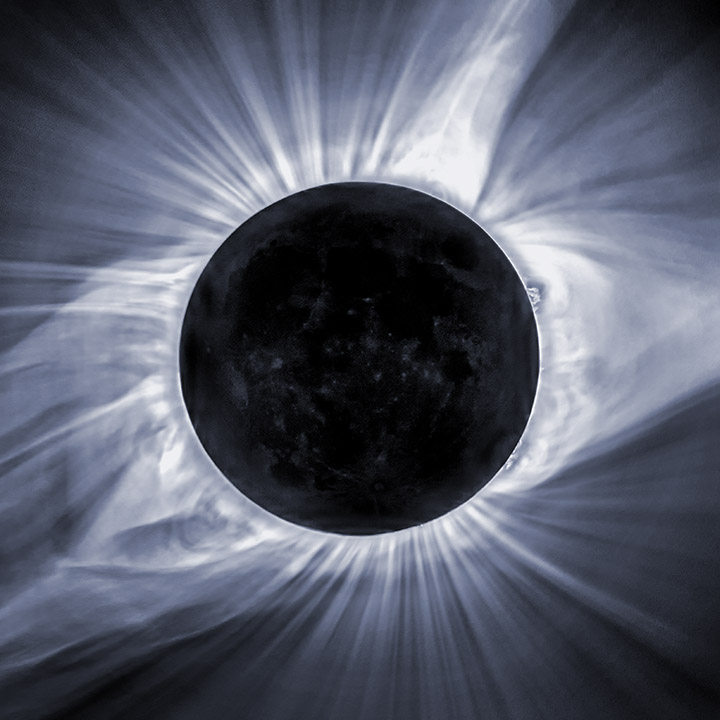 "Lea continues her devotion to the exploration of physical spaces by way of sound, channeled through her alto saxophone. Where her previous work investigated a variety of locations around the globe, 'Resonant Field' narrows her focus to one space in particular – the Marine A Grain Elevator at Silo City in Buffalo, New York. Using her horn, Lea awakens certain resonances within the space which have laid dormant and forgotten for decades. In this sense, 'Resonant Field' is the documentation of a human's profoundly personal interaction with an inanimate space through the medium of sound."
Metal Aether
Out January 2018 on NNA Tapes| Digital | Vinyl (Sold Out)
NPR | NY Times | The Quietus | The Wire | Pitchfork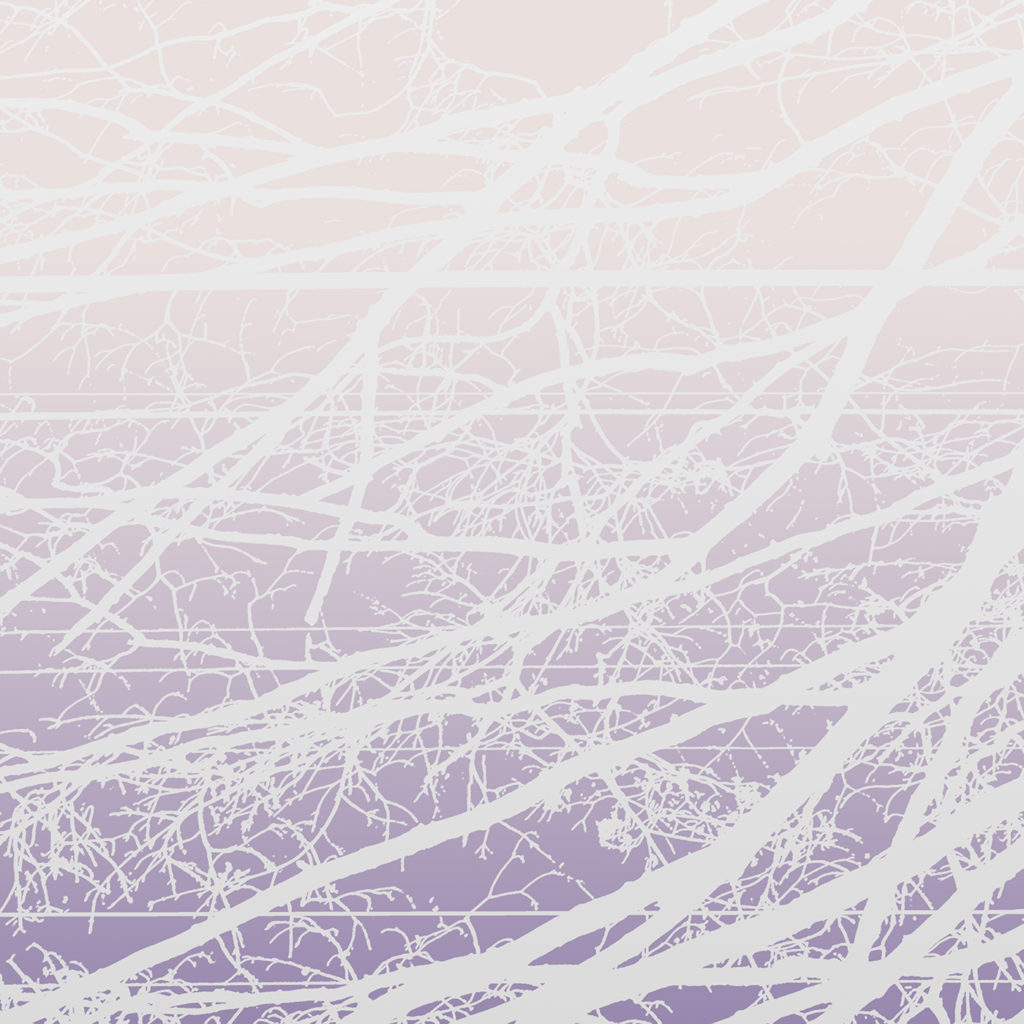 "Metal Aether continues to explore Lea's acute interest in the nature of acoustics and the harmonic accumulation of sound, with it's four pieces having been recorded in Le Havre, France in a former military base, and in New York City, at ISSUE Project Room. With her horn, Lea produces pulsing minimalist patterns, transcendent drones, and upper register squalls that envelop these spaces in waves of overtones, microtones, and psychoacoustic effects."
All That is Solid Melts Into Air
Cassettte | Download on NNA Tapes
"These challenging, durational works tease a range of sounds and narratives out of these instruments, experimenting with how they resonate in the distinctive spaces in which they were recorded." - Pitchfork
"Spacious and fluid" - The New York Times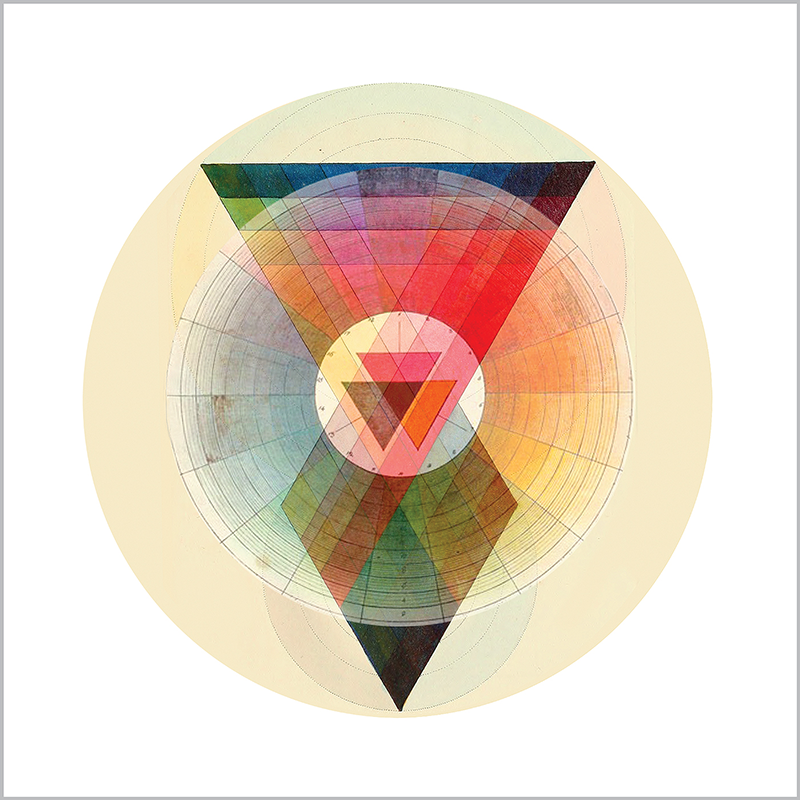 | Sold Out |
A Closer Listen | Spin | Vital Weekly | The Out Door | Big Takeover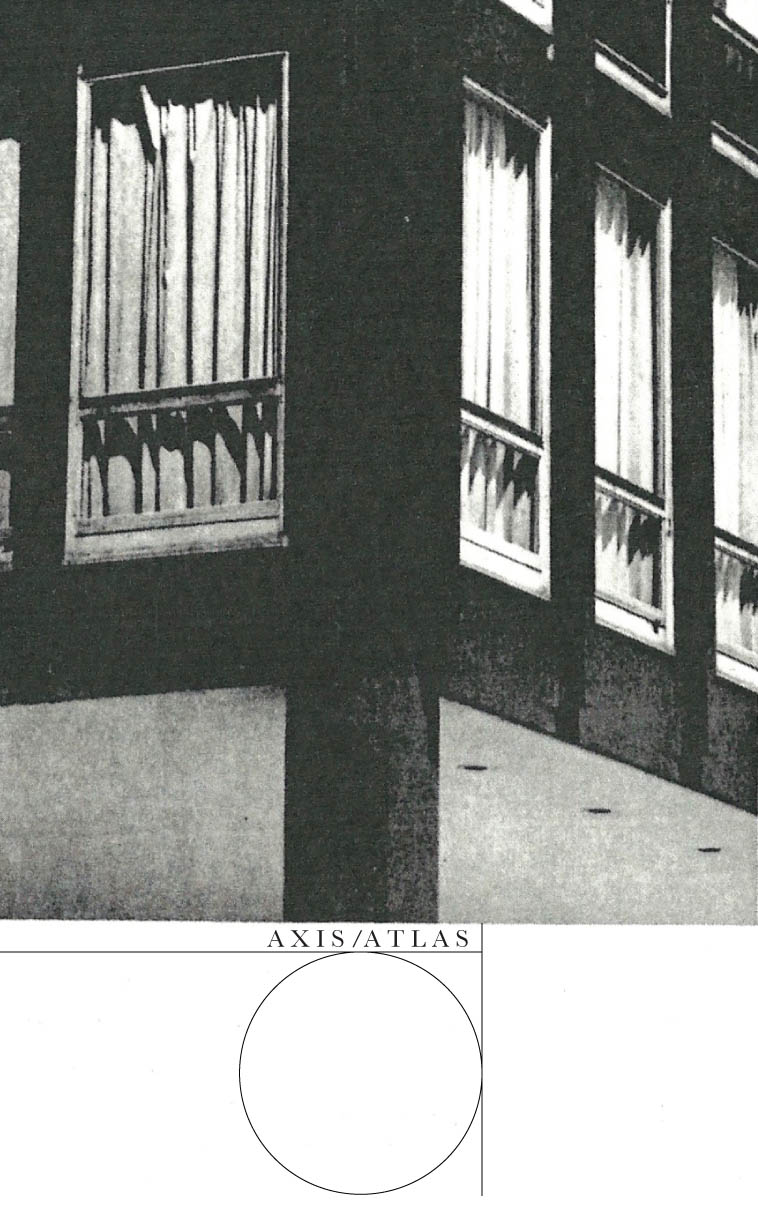 | Sold Out |
"Very boss" - Byron Coley, The Wire Magazine
Resonance Shapes, 2012 - From Obsolete Units, Co-release with Cibachrome Editions.
Custom packaging with clear LP. Edition of 300.
"A grand exploration of the possibilities inherent in sound" - Richard Allen, A Closer Listen
"Lea Bertucci – Resonance Shapes: Resonance Shapes is the much anticipated vinyl debut of New York-based experimental composer, improvisor, and sound artist Lea Bertucci. Over two sides and four compositions, Bertucci weaves a suite of tape-focused compositions which utilize a vast library of sources, including her trademark bass clarinet (which she put to exquisite use at the center of her past work in TwistyCat as well as her many solo and collaborative performances), bowed vibraphone, various percussive implements, and mysterious field recordings take from her homestead of Brooklyn, Southern Utah, and areas unnamed. The compositions embrace an expanse of quietude that's carefully punctuated by the reverberating progression of her meticulously collaged resonances. The album's title is thus most apt as Bertucci's patient focus and eclectic and tolerant ear build beautifully potent and dynamic structures out of the incidental and unexpected. Her art fits confidently and boldly alongside likeminded seekers such as Moniek Darge, Graham Lambkin, Vanessa Rossetto, The Hafler Trio, and Luc Ferrari. A must for anybody interested in modern experimental composition and sound art. Coke-bottle clear vinyl packaged in a translucent sleeve designed and printed by Bertucci herself. Edition of 300." - Paul Haney